These prices are valid if you transfer the registration fee before the above-mentioned date. The registration fee is non-refundable.
---
Dear skydiver, we invite you to the coolest island boogie in Estonia!
Parasummer 2020 will be taking place on July in Kuressaare – the capital of the biggest island in Estonia – Saaremaa. Hosted by Skydive Estonia. Make sure you invite your fellow skydivers as well!

What to expect?
Quality island jumps with some of the world's top load organisers, innhopp to Abruka island, demo landing to Raiekivi säär and also beach landings! But of course parties, sauna, beautiful island scenery, sandy beaches, good people, great vibes. In general, the best possible reasons to book your summer vacation for that week and come join us in celebrating Mega Parasummer! Take your friends and family with you!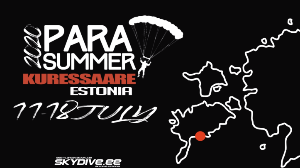 Prices
Early Bird registration until 16.05.2020 69 €.
Registration from 17.05.2020 and on site 89 €.


Coaches
Quality jumps with some of the world's top load organizers and it is FREE for groups of 4 or more!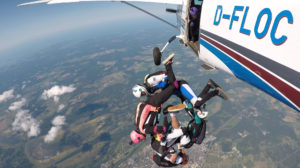 Jumps
We'll be operating two awesome planes
Pilatus PC-6 Porter & Cessna Caravan Supervan 208.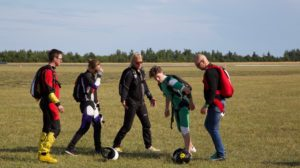 Events
Innhopp to Abruka island and demo landing in Raiekivi säär. Parties, beach yoga, bonfire & hot sauna nights.
Accommodation
At Mändjala Camping where you can use saunas, relax & enjoy food and drinks whenever you like.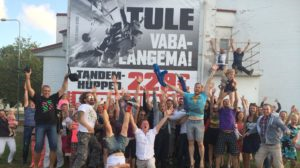 Team
Meet the wonderful people who make this boogie an awesome skydiving event.