CONTACT
Eesti Langevarjuklubi (Skydive Estonia)
Registration no 80049612
Address: Türi 10C, 11313 Tallinn, Estonia
Bank: LHV
BIC (SWIFT): LHVBEE22
IBAN: EE127700771001616162
Questions: send an email to parasummer@skydive.ee
BOOGIE CAMP
Mändjala Camping
93871 Mändjala village
Saaremaa, Estonia
www.mandjala.ee
Meet our team
Meet the cast of crazy and wonderful characters who make this boogie as awesome place to go skydiving. We promise you will have a good time!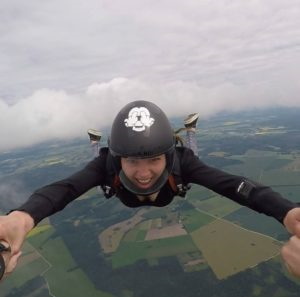 Lagle Pärn
Main Organizer
It takes a special kind of person to volunteer to organize an international skydiving event. Lagle has spent almost a year of her life making sure that Parasummer 2020 will be a memorable milestone in yours. Show her your love if you enjoy it and give her feedback for things to fix.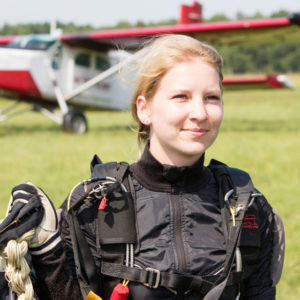 Merlin "Mellukas" Saareste
Load Organizers
Mellukas is in charge of finding the best load organizers for Parasummer. So if you are happy with our lineup, feel free to show your appreciation to her! (She prefers cider to beer.) If you have suggestions regarding LOs for next year, she's all ears.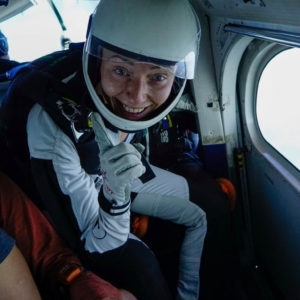 Katrin Sigal
Accommodation
Kati is in charge of our living arrangements at Parasummer boogie camp. So if you get lost in the woods looking for your cabin in the middle of the night or want to file a complaint about a snoring roommate, she is your go-to person!

Mart "Jambur" Ambur Jr
IT
Jambur is a second generation skydiver and did his first tandem jump at age 9. If you run into any IT issues, just look for the dude in the most absurdly colourful jumpsuit at the DZ. We keep our fingers crossed that his IT skills are better than his freefly skills.
Kristiina "Tuuker" Kasemets
Chief Instructor / Gear & rigging
If you are rather new to skydiving and have questions about qualifying to jump at Parasummer, ask Tuuker. She will also be able to help you with gear and rigging issues. (Hint: she will be more favourable towards you if you ask to see some of her headdown transition videos.)



Jaak "Jack" Uusküla
Infrastructure
Jack is the guy who does all our heavy lifting. If you find the packing tent on top of your car in the parking lot after a heavy storm, notify Jack please.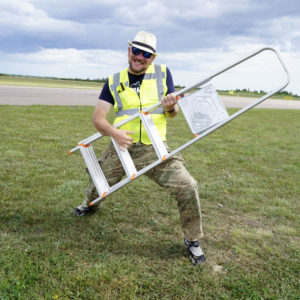 Peeter P. "Wolli" Mõtsküla
Groundmaster
Wolli gave birth to Parasummer 21 years ago. Lucky for us he is the living proof that not all dinosaurs have gone extinct! If he happens to yell at you it is either because of the aircraft noise or… you really f*cked up.